Who We Are
Since 2004, Le Desiré has been an industry-leading, family-owned company renowned for innovative lifestyle ideas, aromatic enhancements and the highest standards of quality in home fragrance devises. Today, our products are distributed across 3 continents and we are considered one of the best fragrance experts in the market.
Learn More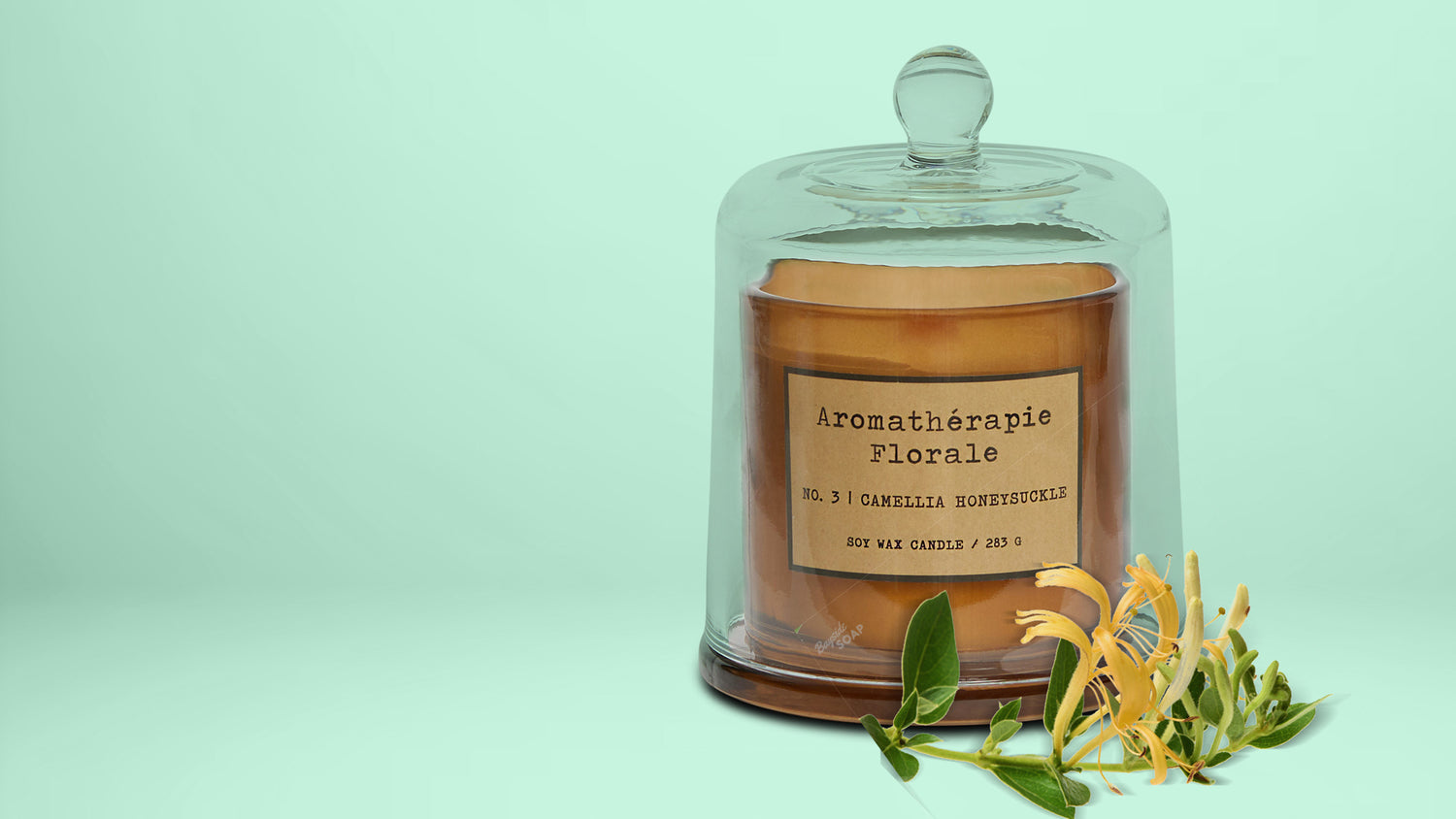 Designed & Created in Australia
Since 2004, Le Desiré has been an industry-leading, family-owned company renowned for innovative lifestyle ideas, aromatic enhancements and the highest standards of quality in home fragrance devises.
Now in the mature stage of our brand, the Le Desiré family has continued to develop the unique essences and design the extraordinary products locally, like the triple-scented, chemical free, soy wax candles and the essential oils-based room diffusers.
View All
Infuse your home with delicious scents and a welcoming glow when you use a candle from our soy wax collection.
Whether you prefer the delicate aroma of florals or you're searching for a unique and luxurious fragrance to complement your space, you'll find the perfect piece here at Le Desiré. Every one of our high-quality candles is made in-house from all-natural ingredients, and our expansive collections contain a variety of scents that will appeal to a wide range of preferences.
Discover the difference a luxurious candle can make in your home. Shop our range of soy candles today for subtly powerful fragrances inspired by some of nature's most beautiful scents.
Soy wax candles for every taste
Imagine stepping into your home after a long day at work and being wrapped in the calming smell of merlot or breathing in the relaxing aroma of orchids and magnolia as you unwind before bed.
With Le Desiré candles, you don't have to imagine it — you can live it.
For almost two decades, our team has been creating tantalising scents and innovative combinations to appeal to a wide range of tastes and moods. Our delicate floral scents — including beloved favourites such as Black Orchid, Jasmine Magnolia and Sea Salt Freesia — gently perfume your space and create a soothing effect that will make your home feel welcoming and serene.
Our luxury range boasts the perfect gift to give to someone who enjoys the finer things in life. Find enticing aromas housed in lovely laser pearl-finished glassware for that high-class look. From a tropical Papaya Mango blend to the sensual combination of Pink Champagne Tulip, these luxurious scent combinations will fill you with inspiration and keep your home feeling fresh.
And, of course, we carry a line of classic soy candles for those who love traditional scents. Sharp and refreshing Lemongrass Mint can help energise and fight fatigue, making it perfect to put on your office desk. Soothing Lavender Lemon or Camilla Honeysuckle can create the ideal ambience for a special dinner, while our summary citrus and fruit scents are great for boosting your mood and revitalising your home.
Embrace the benefits of soy
Why do we work with soy? Because only then can we offer a truly high-quality candle.
Unlike other candle materials, soy wax offers a variety of benefits that help ensure we make — and you receive — only the best, most luxurious and aromatic candles possible.
Our soy candles are made from pure and all-natural materials that are safe and toxin-free, making them an eco-friendlier choice for your home and the earth. A slow, cooler burning also ensures that you can enjoy your candle for a longer time.
And, perhaps most importantly, our candles create the perfect receptacles for transforming your home with scent. The wax easily retains our signature floral, fruit and aromatherapy scents, releasing it gradually into the air. The result is an even and gentle perfume that will add ambience to your space without being overpowering.
Discover our range of soy wax candles today to transform your home and add a touch of luxurious beauty to your space.
Buy soy candles and home fragrances at Le Desiré
Everyone deserves the welcoming embrace that a luxurious candle lends to a space — and our bespoke collection of soy candles can help you achieve it.
Whether you're searching for therapeutic fragrances to improve your health and wellness or simply want uplifting floral scents for your home, you'll find them here at Le Desiré. Browse our collections today for home fragrances made right here in Australia and designed to meet every need, regardless of taste, mood or lifestyle.
Don't see a product you love? We rotate our collections and add new products every few months to ensure that there will always be exciting and entrancing new aromas to try.
Reach out to our team
today and or browse our collections to fill your home with high-quality fragrances that will make you love where you live.
View All
Take home the aroma of your favourite Le Desiré soy wax candle in an entirely new form. Explore our collection of reed diffusers today and discover a range of dreamy and delectable scents that will gently perfume your home from top to bottom, leaving you feeling refreshed, invigorated and excited to spend time in your space.
Whether your taste leans more towards warm and musky or a gentle floral's light touch, you'll find the perfect reed diffuser for you at Le Desiré.
A flame-free fragrance solution
While our collection of soy wax candles introduces elegant smells and a warm and welcoming ambience into your space, we understand that a firelight isn't suitable for every situation. If that's the case for you, you can still enjoy all of our luxurious aromas in the form of our elegant reed diffusers.
Each 160mL bottle contains enough reed diffuser oil to keep your home smelling enchanting for days on end. The reed naturally carries and diffuses your chosen scent throughout your space without the need for flame or electricity, making them a safe and effective way to spread a lovely bouquet throughout all hours of the day.
Set the mood with luxe aroma reed diffusers from Le Desiré.
Wouldn't it be wonderful to wake up in the morning to the rejuvenating scent of pomegranate or lemongrass? Or fall into bed at night surrounded by the warm and comforting smell of freesia or peaches? With our range of reed diffusers, you can.
No matter your taste or mood, we have the aroma to suit. Browse our range of classic scents for long-time favourites such as Vanilla Bean, Lavender Lemon and Camilla Honeysuckle.
Are you looking for something a little more luxurious? We also carry a line of high-end luxury reed diffusers, hand-selected from our Le Rêve and Aromatherapy collections, as the perfect solution for those seeking to experience elite and exclusive scent combinations. If this is your style, be sure to check out the elegant Rose Lychee reed diffuser or enhance your space with the breathtaking aroma of our Jasmine Magnolia diffuser.
Or opt for any one of our sensational floral diffusers and enjoy the bouquet of some of nature's most wonderful scents within your own home. Whether you prefer the refreshing tang of orange or the sweet warmth of lotus, you'll find a reed diffuser for you at Le Desiré.
Long-lasting scents with an elegant look
Exceptional aromas deserve an exceptional look — that's exactly what we offer at Le Desiré. With every design, we carefully consider not only the scent of the product but its appearance as well to ensure that your overall experience is never an iota less than completely luxurious.
The diffusers in our Aromathérapie collections offer a reed diffuser oil vessel that combines the traditional medicinal bottle look with a modern flair. Our eye-catching vintage-style reed diffuser is made from deep, richly coloured glass and sports a narrow neck to elegantly support your diffuser sticks. The result will look lovely perched on a console table, nightstand, bookshelf or wherever you choose to place it.
Our Le Rêve and Desire diffusers offer a more modern and streamlined look, with deep jewel-toned colours and a simple vessel design. Elegant lettering and tasteful traces of gleaming metallic elements make these bottles just as beautiful as the smells they contain.
Discover your new favourite high-end home fragrances at Le Desiré
Whether you're searching for a way to add inviting fragrances into your home, an aromatherapy diffuser to support your health and wellness routine or the perfect gift for a loved one in your life, we can help. At Le Desiré, we make it simple to find and buy reed diffusers online. How? By providing only the best, highest-quality fragrance solutions possible.
Shop our entire collection of reed diffusers today or browse our range for other aroma options such as soy wax candles, essential oils and more. And if you have any questions or concerns about our Australian-crafted products, don't hesitate to reach out.
Delight your senses and uplift your soul with Le Desire.
Invigorate your spaces with Le Desire's range of aromatherapy fragrances, tailored with pure ingredients to give you a luxuriously aromatic experience every day. Our range of bespoke collections of soy wax candles, reed diffusers, and essential oils has something special for every mood and home. Elevate your wellness with holistic sensorial bliss with aromatic goodness inspired by the world around us.
Our Customers Love Us
Yes! I was lucky enough to come across these beautiful desire candles. I ended up with the Tabasco blossom Saffron cacao. Amazing!! And I'm usually pretty fussy when it comes to candle scents. Candles done right.
Ordered online, arrived to my door next morning! Amazing long lasting scents!
I recently brought a few candles from the Aromatherapy section and as soon as I opened the box, the smell was incredible. When my friends come in, they have all commented on the smell of my home thanks to Le Desire! These candles are exceptionally good value for money and last great! Not only do they smell amazing, but they really complement my living room! It's so hard to find candles that last & have a strong scent, I couldn't be happier with my purchase!
Ordered online, arrived at my door the next morning! Amazing long-lasting scents!
Your classic lemon grass ginger root scent is seriously the most excellent thing I have smelt. Thank you
I was gifted your Camilla Honeysuckle Soy Candle with cloche on the health of my husband and it smells amazing and the burning quality is great. Good job Le Desire
I have used a lot of candles. And just want to say your Desire Fragrance Soy Candles are absolutely beautiful. They burn so long. And the glassware is amazing. Love Le Desire
I got your Maison black Mandarin Tangelo reed diffuser from Brisbane shop and now I put it in my kitchen. Omg it's amazing. The scent is just so naturally beautiful
I was gifted your Peace reed diffuser and I could not believe the scent is just amazing. Most of the diffusers gave me headaches. But yours is so natural good
Hi, I have ordered last week, and arrived today, I just wanna say thank you, your product is amazing, it's the best compared to others that I've tried before, it's such a neutral small and not irritating, I have ordered another lot and cannot wait for it to arrive.